Hostal HorizonteHostel Horizonte rooms
Hostel Horizonte rooms
---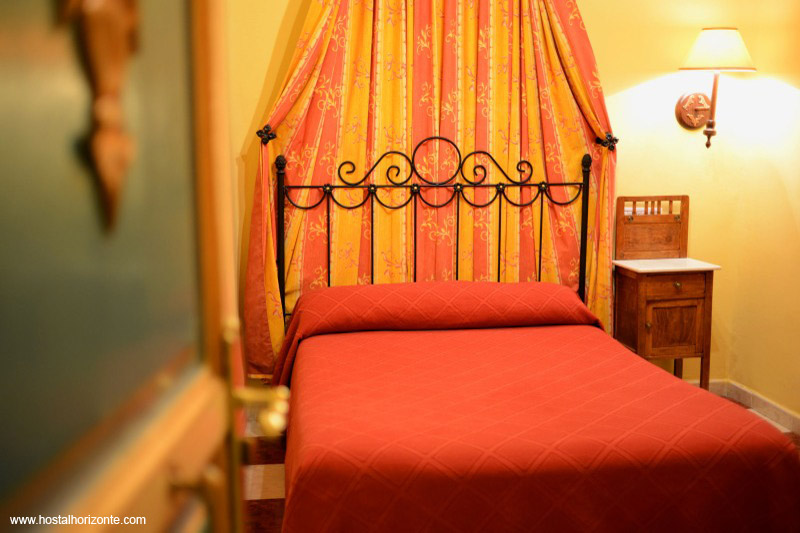 The spirit of the Fonda Horizonte inn is reflected in the rooms we offer. They were designed to make your stay in Madrid unique. Even though many years have passed, the Fonda Horizonte inn attempts to maintain the splendor it once possessed as a palace house. With ample and comfortable rooms, many of which offer a one of a kind view of the San Sebastian Church, the Fonda Horizonte has a range of accommodations to suit a wide variety of guests.
From individual and double rooms with shared baths to elegant rooms with private bathroom heating, tv, and wifi internet access, the Fonda Horizonte offers lodging for the budget traveler and the connoisseur alike. All the rooms have central heating and air conditioning.
Worthy of special mention is the King Alfonso XII room. This distinguished room is decorated with a old flair and offers a queen-sized bed with canopy and original furniture from the early 1900s made from native woods including restored Montejo beechnut and Valsain pine. In addition, this special room is equipped with television and it's own private bath.
Hostel rooms: